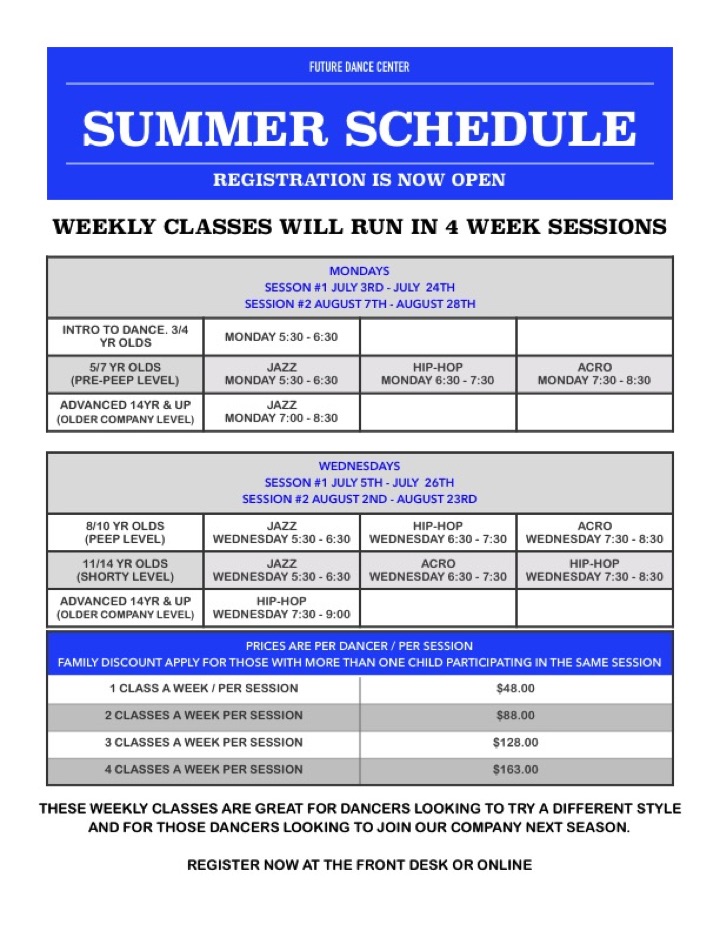 •S U M M E R I N T E N S I V E S•
Future Dance is offering 3-day Intensives in July and August for dancers looking to improve their skill set in all styles of dance!
TWO LEVELS: Ages 7-13 and Ages 14 & Up.
COST: $175 per Intensive
JULY SESSION: July 18th - 20th - 21st
AUGUST SESSION: August 15th - 17th - 18th
Each day will run from 4:00 - 9:00pm with a short dinner break each day.