OUR 2016/2017 COMPANY MEMBERS
CONGRATULATIONS!!!!
We are so proud of ALL of "The Next Generation" including their incredible parents for their amazing commitment and dedication. You are helping to shape your children's and the world's incredible FUTURE! We love you guys!
Denise & Gino
an update on
THE NEXT GENERATION company members
These Future Company Dancers were called to a private audition by director Gil Duldulao. They were chosen to perform onstage with Janet Jackson in Toronto for her Unbreakable World Tour! What an incredible experience for these local studio dancers from Buffalo!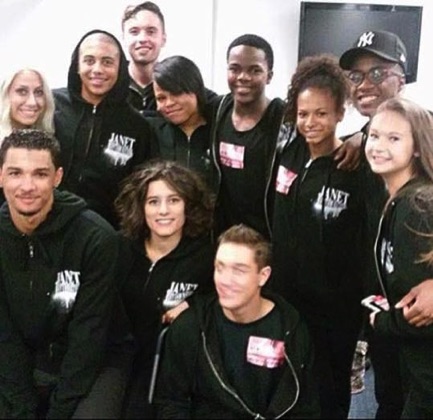 Congratulations to Zac Weaver, Bri Cole, Lauren Kazmierczak, Jai Robinson, Destinee Ray, James Kress, Dom Courtney, Madeline Chilcott, Xavier Drayton, Tiley Strozewski, and Alex Imagna. (pictured above)
Last July, Future Dance represented Buffalo in the Tremaine Dance Convention Finals and won "Performance of the Year" hand chosen out of thousands of dances. Congratulations to these Teen Company dancers!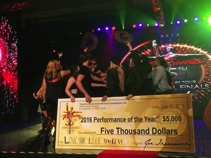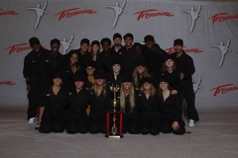 Additional Scholarship Awards:
Dom Courtney - "Free-Styler of the Year" - Life long scholarship to Tremaine
Zac Weaver - MSA Award - Direct signing with this LA based Talent Agent
James Kress - George Lather Award - 2 weeks of free class in Los Angeles
Collin Molloy - A year long scholarship to Tremaine
Milan Gacioch - A convention scholarship
Olive Luniewski - A convention scholarship
Teen Company member Jai Robinson was named the 2013 "Free-styler of the Year" at Tremaine Dance Conventions.
KESI AKONO - DESTINY ANDERSON - ALLISON ANDRZEJCZAK - KAYLA BALL - SABRINA BARONE - MEGAN BICKERT - JULIANNE CARTER - HANNAH CHAPUIS - BRIANNA COLE - DOMINIC COURTNEY - PEYTON D'AMICO - ARIANNA DIXIE - ISABELLA FAZIO - MORGAN FIORE - MILAN GACIOCH - SYDNEY GEIDEL - MIQUIARA GIBSON - ALLISON GLAVEY - SHANNON GOHR - PABLO GUZMAN - LAMYA HEDGEPETH - KAILEY HOGG - EMILY IMAGNA - LAUREN KAZMIERCZAK - FAITH KNAUF - TARYN MAY - KARLIE MCCARTHY - COLLIN MOLLOY - HANNAH MOLLOY - ABBIE PACE - SARAH PALISANO - DESTINEE RAY - JAI ROBINSON - SAMANTHA SANTIAGO - MADISON SCHNEEBERGER - KENNEDY SCHREIER - MARIS SCHREIER - EMILY YANIK
TIA ABBINANTI - MAYA BELLUS - BROOKE BICKERT - JAIME CARTER - GRACE COPPOLA - MADISON DIEBOLD - COURTNEY FETZER - MEADOW GILLETTE - ASHLEY HAFFNER - MALLORY JACOBS - ESTELLE JANKER - PAITYN JENSEN - JORDAN KOELEMEYER - THOMAS MCGRATH - MACIE MILLER - CLARISSA O'CONNOR - LIAM RODRIGUEZ - ISABELLA RUSSO - AVA SARGENTE - EMMA SCHNEEBERGER - ELLA SHERK - SUMMER WEIDNER - ABIGAIL WILCZAK
ZOPHIA BARMOSZ - KATHERINE COSEN - ISABELLA FELLINGER - MIRANDA GETTY - GIANNA GOULD - MAGGIE HEROD - KAYLIN JANOWSKY - CLAIRE KEARNS - OLIVE LUNIEWSKI - GIANNA MAINELLA - ASHLEY MCGRATH - CORSIGNANA NARDELLO - HADLEY PHELPS - CARLI PYGON - KEELEY REIFORD - AVA RUKAVINA - HAYLEY STRAWBRICH - CORA WEBER
DANIKA BARANOWSKI - SALINA BOVO - HAILEE BRANTELL - BROOKE CASNELLIE - JORDAN DEMONG - ELLA DUFFY - JOCELYN LITWINIAK - KATELYN MCCARTHY - LACEY MCGRATH - SYDNEY MILLER - MIA PHELPS - KAITLYN TABERSKI - MILANA WARNKE
LAYLA BROTZ - SOPHIA COURTNEY-FOKIN - OLIVIA FARLEO - ELIZABETH HOLLANDER - SUSANNAH HOLLANDER - DELANEY JOBE - JANE WRINN
Teen Company members Taryn May and Dominic Courtney will be touring this year with Tremaine Dance Convention as part of their National Performance Company. Congrats to both of you!!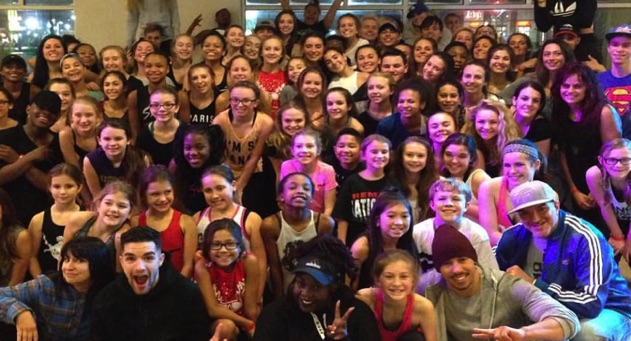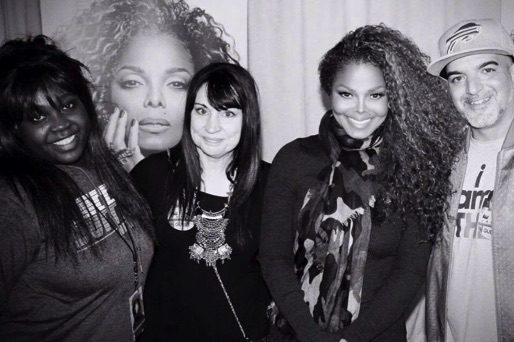 Future Dance Owner's Denise and Gino Vaccaro with Janet Jackson and Future Dance Alumni Allison Buczkowski, who booked Janet Jackson's World Tour!
COMPANY AUDITIONS!!
****CHANGE OF DATE****
TUESDAY JUNE 27TH
5:00pm PRE-PEEPS (AGES 6-8)
5:45pm PEEPS (AGES 9-10)
6:30pm SHORTIES (AGES 11-13)
7:30pm JUNIORS (AGES 14-15)
8:30pm TEENS (AGES 16 & UP)
Dancers should be prepared to learn a Jazz combo
BOY'S CLUB AUDITIONS!!
MONDAY JULY 17TH
6:30pm AGES 7-12
7:30pm AGES 13 & UP
Boys will learn a short Hip Hop combo