PLEASE NOTE THAT THE SCHEDULE IS SUBJECT TO CHANGE.
REVISED VERSIONS ARE POSTED THROUGHOUT THE SUMMER AS DEMANDS FOR CERTAIN CLASSES CHANGE.
Class Descriptions
*PLEASE NOTE ALL LEVEL 2 CLASSES ARE DESIGNED FOR DANCERS WITH AT LEAST 4 YEARS OF EXPERIENCE.
*THE LYRICAL /CONTEMPORARY CLASSES MUST BE ACCOMPANIED WITH A BALLET CLASS
PRE-SCHOOL:
*Classes for ages 3 & 4*
A 45 minute class where dancers will work on basic tap skills along with an introduction to ballet technique.
JAZZ:
Pictured above our student Sarah Palisano
*Classes for ages 5 to adult*
This class allows for more free movement while incorporating ballet technique, isolations, jumps, kicks, and turns.
Progressions as well as combinations are taught during these classes.
TAP:
Pictured above our student Allison Glavey
*Classes for ages 5 to adult*
A percussive form of dance where rhythm is the main focus. Techniques are taught to develop coordination, speed, shading of sounds, as well as a better understanding of music.
HIP-HOP:
Pictured above our student Jai Robinson
*Classes for ages 5 to adult*
A constantly evolving form of dance. There are many different styles and techniques that fall under this umbrella. All emphasize a music driven free-style movement. Popping, locking, ticking, waving, crumping, tutting and dime stopping are just a few of the styles that we try to cover in our hip-hop classes.
ACROBATICS:
Pictured above our students Sarah Palisano and Abbie Pace
*Classes for ages 7 to adult*
The best description for our acro classes is gymnastics without the apparatus. Students will develop strength, balance, flexibility and coordination.
BOY'S CLUB:
A dance program designed for male dancers only. Within this program the guys will be required to participate in two weekly classes, studying many different styles in dance. This group of dancers will have the opportunity to perform with the "Next Generation" dance company. For more information on this program please contact us.
FUTURE DANCE'S COMPANY
THE NEXT GENERATION
Teen Company - Ages 15 and up
Junior Company - Ages 12 to 14
The Shorties - Ages 9 to 11
The Peeps - Ages 8 & 9
Pre-Peeps - Ages 6 & 7
This is a group of dancers is like a family. They are all interested in training intensively, traveling to dance conventions for further knowledge, and are interested in the pursuit of making it a career.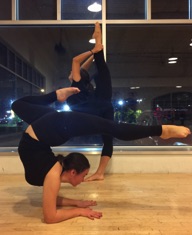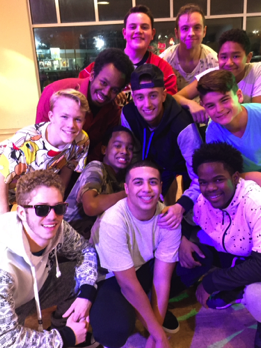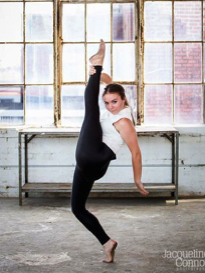 LYRICAL:
Pictured above our student Morgan Fiore
*Classes for ages 8 to adult*
Lyrical dance is a style of dance created from the fusion of ballet with jazz and dance techniques and is a "cousin" to those styles. Lyrical dancing is performed to music with lyrics to inspire movements to express strong emotions the choreographer feels from the lyrics in the chosen song.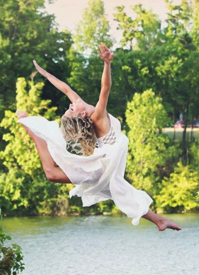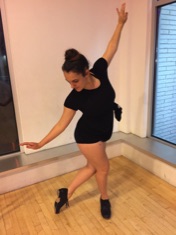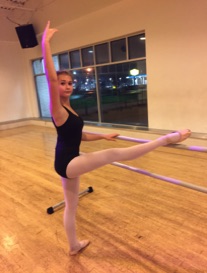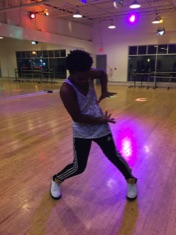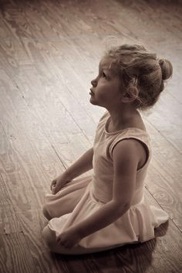 CONTEMPORARY:
Pictured above our student Peyton D'Amico
*Classes for ages 8 to adult*
Contemporary dance tends to combine the strong and controlled legwork of ballet with modern dance. Contemporary dancers strive to connect the mind and the body through strong and fluid dance movements.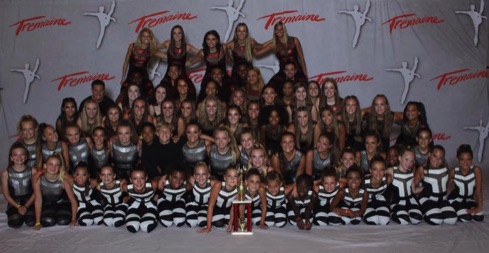 BALLET:
Pictured above our student Lauren Kazmierczak
*Classes for ages 5 to adult*
The foundation for all forms of dance. Strength, poise, alignment, and flexibility are skills acquired through these classes.